–April 5, 2019 | Tom Demeropolis | Cincinnati Business Courier
After more than four years of work, a planned $38 million mixed-use development in the heart of Covington's Mainstrasse is scheduled to start demolition in May. RealtyLink, a Birmingham, Ala.-based commercial real estate developer, has closed on its financing for the 177-unit apartment project called John R. Green Lofts.
John Whitson, principal with RealtyLink, said after demolition is completed construction would start in June. "It's good to finally get it across the start line," Whitson told me. I first wrote about the project in September 2016, about a year-and-a-half after Whitson started working on the development. In February 2018, the project received unanimous approval for a development agreement, economic development incentives and industrial revenue bonds to help with the development. Since then, the developers have continued to take steps to get the project started. "The project has worked through the intricacies of constructability in a very tight urban environment," Whitson said.
Ernie Brown, a partner in the John R. Green development and founder of EB Capital Partners, said they have continued to work on the development of this site because of its unique attributes. "The architecture, the ability to be tucked into the Mainstrasse community is an amenity in and of itself," Brown told me. "You cannot replicate Mainstrasse."
John R. Green Lofts will have 177 apartments, about 7,500 square feet of retail space, a three-level parking deck and will include the redevelopment of the historic John R. Green building. Turnbull-Wahlert Construction Inc. is the general contractor on the project with Mike Thiess and Michael Collins at J.S. Held LLC serving as owner's construction representatives. M+A Architects is the project architect with Bayer Becker serving as the civil and landscape engineer. First Financial Bank is leading financing on the project with First Commonwealth Bank also participating.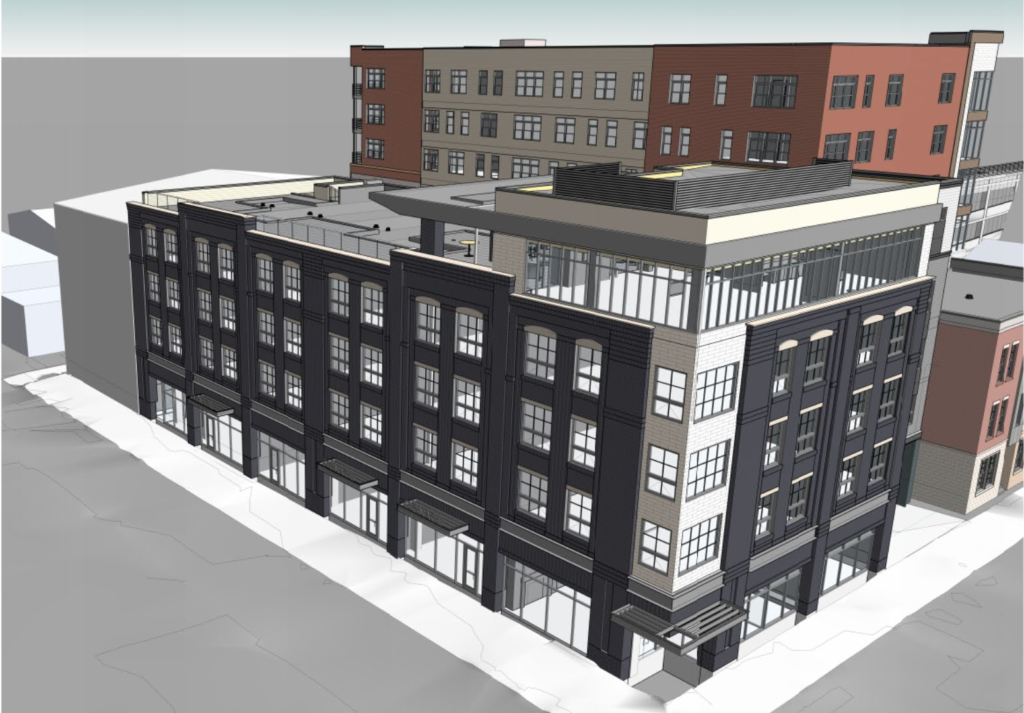 In terms of pricing, Whitson is looking at the studio apartments starting below $900 per month. Rent will range as high as $2,700 per month for the three-story townhomes. The apartments will range in size from about 500 square feet to 1,800 square feet.
John R. Green Lofts is expected to have five amenity decks. One will have an oversized kitchen and living room event space. Other amenity decks would include a pool deck and a green space.
Brown also said they will be working to create a sense of community in the building by bringing in local chefs to do cooking classes. This would help the chefs drive their business in the neighborhood and provide reasons for residents to get together. "We're trying to give the most premium living experience a person can have in that market," Brown said. Both Whitson and Brown said they look forward to offering this new product in Covington. "We think it's the best market in the Cincinnati MSA," Whitson said.
"This project has been a passion of ours for several years now, but we're at the point of starting it and going vertical," Brown said. "It will be a site that not only Mainstrasse but all of Covington will be proud to have."